In Australia, we're lucky to have so many finance options available. One loan type that you'll often hear mentioned is a 'short-term loan.' This type of funding solution is being increasingly preferred by Australian borrowers seeking loans for both personal and business use. And the good news is that there are many loan providers that offer this type of finance. 
Short-term loans explained
As the name suggests, a short-term loan is designed to provide finance quickly, and for a limited period. Short-term loans vary in amounts but are typically between around $25,000 to $500,000. Short-term loans are usually for up to 12, or sometimes 24 months. To place this in perspective, home loans often span over 25 years.
Short-term personal loans and short-term business loans come in a variety of structures, including:
First mortgage loans

Second mortgage loans

Caveat loans

Business loans

Home equity loans
The good thing with short-term loans is that they're renowned for being flexible, and can generally be tailored to suit your individual personal or business requirements.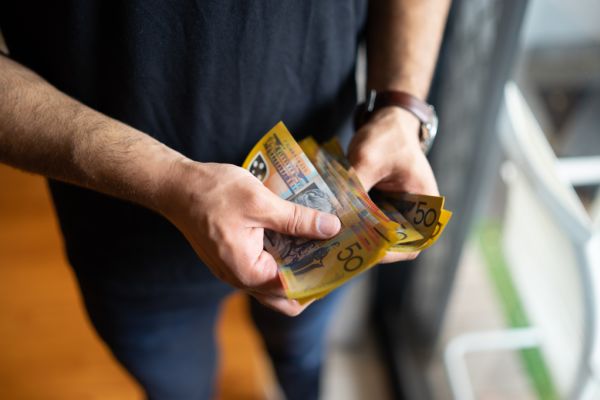 So, let's take a look at some of the key benefits of a short-term loan:
#1 Short-term loans are renowned for being flexible
One of the core reasons that short-term loans are popular is that they're so flexible. And flexible in many ways, including the loan use, term, amount, and repayment options. This appeals to personal and business borrowers alike who are seeking quick access to funds.
#2 Short-term loans are very quick to process
In contrast to longer-term loans which often take weeks to process, short-term loans can often be obtained in days. This is often a huge relief when funds are required ASAP to get out of a bind or take advantage of an unexpected opportunity.
#3 Short-term loans require minimal paperwork
Short-term lenders typically require minimal paperwork to process the loan application. It's also common for lenders to bypass credit checks or income assessments.
#4 Short-term lenders don't typically discriminate against bad credit
Unlike traditional lenders, most short-term providers will assess applicants holistically and still offer loans for personal or business use even if the borrower doesn't have a perfect credit history.
#5 Short-term loans can be applied for online
The short-term credit loans online application makes it really convenient to apply for finance anytime, anywhere. Depending on the lender, you could even have a decision on your loan application within a day or two. Once your application has been approved, the money will be deposited into your nominated account usually within a few days. Being able to apply online is not only convenient, but it also helps speed up the loan application process. Supporting documentation can usually be uploaded with your application, further simplifying and expediting the process.
 

#6 Short-term loans can be used to enable 'opportunity cost' in business
The concept of "opportunity cost" is essentially when the long-term benefit of pursuing an opportunity outweighs the cost to so, which is usually associated with the amount of money required to facilitate the opportunity. This concept is increasingly prevalent in business and measured based on the potential return that can be made from the investment. 
For example, if a manufacturer invests in a piece of equipment, they will be able to make operations more efficient, therefore producing more goods, and accordingly, make more money. Though the cost of the equipment is substantial, it will essentially 'pay for itself' within say six months with the extra profit it is forecasted to generate. Accordingly, a short-term loan for six to nine months could be a good solution. 
Similarly, short-term loans are often used to smooth out working capital, expand operations, fund a new contract, purchase stock or equipment, or payout an unexpected large bill (such as tax). 
#7 Short-term loans can be used for a variety of personal requirements
One of the most common requirements is a short-term bridging loan. As the name suggests, this loan type 'bridges the gap' between purchasing your new home and selling your existing one. Bridging loans are a very fast and easy way to access your equity during the sale period
 Short-term loans are also a very popular option when finance is required for home renovations. In this instance, short-term loans are often utilised when borrowers want to upgrade their home prior to sale, or modernise for their own enjoyment. In addition, short-term loans are often used as a deposit for a new property, or to help with expenses such as large medical bills, tax bills, or school fees.
The wrap
A short-term loan is often a good option to consider when you need a personal loan or funding for your business – particularly if you need finance quickly, and don't necessarily have all your financials in order.