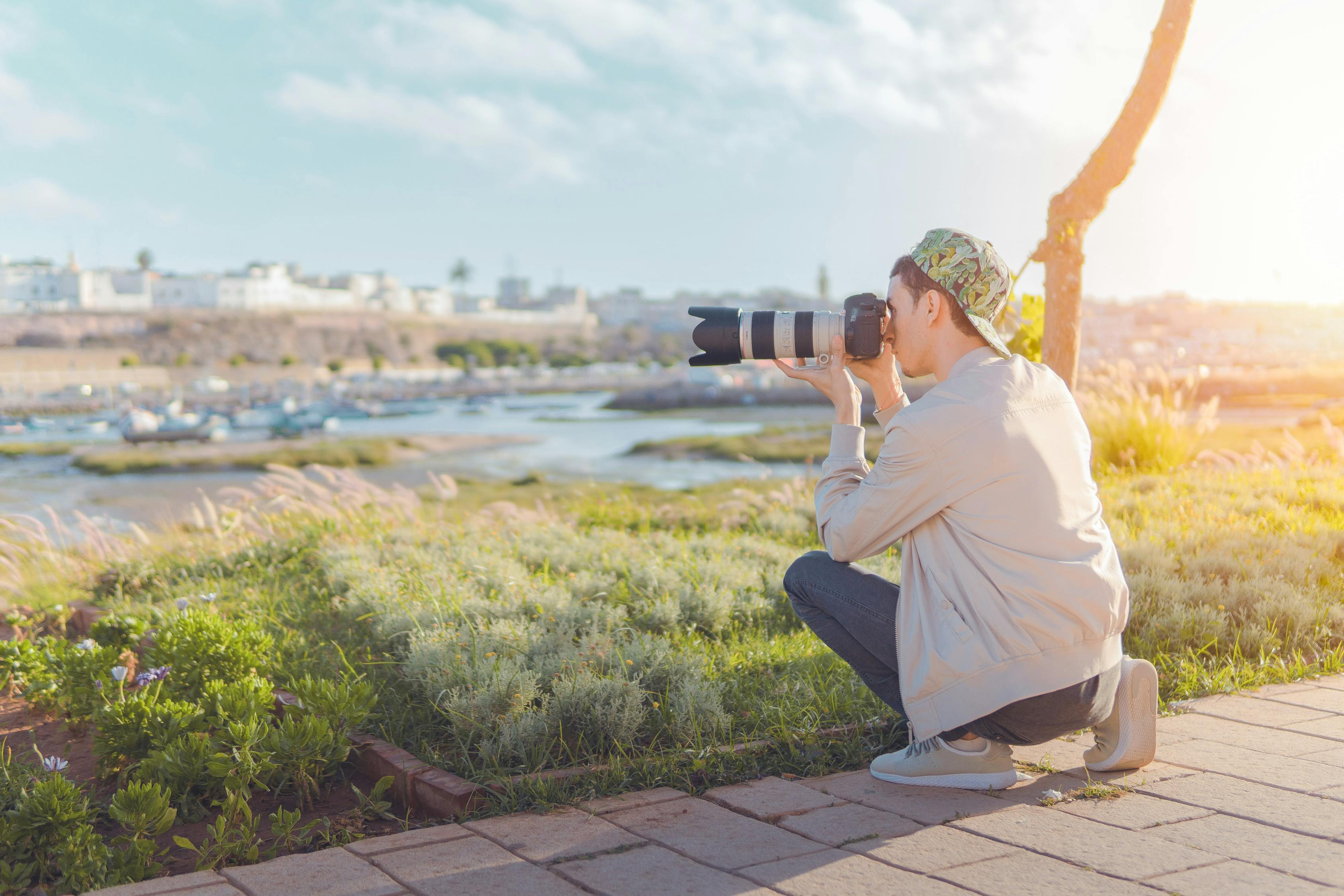 Whether for work or personal use, choosing a camera can be a tricky task – especially if you are not tech-savvy. Just search for "camera" on any top e-commerce site like eBay or Amazon, and you might be overwhelmed by the sheer number of options available.
But we'll make sure that you don't waste your money. Here are four tips to ensure you are selecting the perfect camera for your needs.
Consider Why You Are Buying a Camera
This is a crucial question to answer even before you begin your camera search. Are you buying a camera just to take a few shots here and there? If so, you might be better off with a simple compact camera, like a point-and-shoot, or a bridge camera. These do not come with interchangeable lenses, and are generally cheaper.
If you're looking at taking professional shots, then we recommend mirrorless or four-thirds cameras. These cameras have interchangeable lenses, meaning you can adjust your camera to take a wide range of shots in different settings.
For advanced shooting, a GoPro, a drone, or dedicated video cameras are your best bet. However, be ready to pay several thousands of dollars for such cameras. Overall, we recommend either the Canon EOS RP, Sony a7 III, or Nikon Z 5 for amateur and beginner photographers alike.
Read Reviews
It's important to research the kind of camera you want to buy. Read review sites and see what people who use the camera you want to get have to say about it. You'll find lots of reviews on e-commerce sites like Amazon. A site like Run Gun Shoot is another excellent place to find information about the best cameras for various purposes.
Set Your Budget
Cameras can set you back anywhere from a few hundred dollars to several thousand dollars. Ultimately, the price of a camera depends on a number of factors, including the brand, features and version.
We recommend comparing the prices of several brands before purchasing a camera. That way, you can get a clear idea of the fair market value and whether you are getting a good deal. What's more, make sure that the camera you are buying comes with a warranty, or see if there is an extended warranty option. Gadgets can malfunction out of the blue and only a warranty ensures you don't lose out on your investment.
It's one thing to buy the body of a camera, but getting accessories is another ball game altogether. Some accessories can cost thousands of dollars themselves, and your camera may have low functionality without them. That's why it's important to do your research beforehand. For instance, you may have to purchase a set of lenses to be able to take certain kinds of shots.
Look at Brands and Features
There are many camera brands on the market, but you can't ignore the big players: Canon, Nikon, Fujifilm and Sony. These companies have been in the camera industry for decades and they keep producing some of the best cameras you can find anywhere.
Although Canon is currently the market leader and perhaps a bit pricier, other competitors are not too far behind. In fact, Hasselblad, one of the more creative brands, has cameras that cost about $50,000. Leica also has high-end luxury cameras: the Leica 0-series no.122 costs a whopping $2.97 million!
When it comes to features, look out for cameras with high-ISO capabilities, a big sensor size, and high resolution (megapixels). Also, make sure the lens is of high quality and can cover a wide range. Finally, if you will be doing any specialty photography, it's important to have the right features. For example, if you will be doing travel photography, you will want something lightweight and waterproof.
With these simple steps, you should be able to find a camera that suits your taste without much hassle.